The Hotel
We are pleased to announce that the official hotel for Convergence XXI will be the infamous Hollywood Tower Hotel:


Built in Hollywood, 1939, amidst the glitz and the glitter of a bustling young movie town at the height of its golden age, the Hollywood Tower Hotel was a star in its own right, a beacon for the show business elite. The Hollywood Towers doors are opening once again, and this time, they're opening for you.
Note from the committee: We have just learned that the Hollywood Tower Hotel continues to have difficulties with their elevators, so for your safety and convenience, we have chosen to relocate to another hotel . We are currently negotiating with several affordable luxury hotels within close proximity to our venue. Watch this space for details
News:


In order to spare you the risk of being sucked into another dimension we have secured a new hotel…and it's amazing. What better place for us to party like rock stars then the hotel known the world over for being home to rock stars and their rock n roll debauchery, the infamous Riot House.

Now known as the Andaz, beginning in the 1970s, the Continental Hyatt House was the hotel of choice for touring and local bands" including The Doors, Led Zeppelin (who's decadent antics inspired the moniker "Riot House") The Who and The Rolling Stones, Motorhead, Motley Crue and Guns N' Roses, has been featured in films including "Almost Famous" and "This is Spinal Tap ".
In 2015 Convergence attendees will make rock n roll history of our own. Riot House' rock star lifestyle includes comfortable rooms, amazing meeting/vendor spaces, a first class bar, a lounge area featuring oversized tables, plenty of power outlets and complimentary coffee, water, wine and snacks, complimentary Wi-Fi throughout the hotel, complimentary (non-alcoholic) minibar in every room, 24/7 fitness center, and while the rooftop pool may not be coffin shaped, it is the scene of Spinal Taps end-of-tour party.
Reservations:
Riot House is now accepting reservations at the Convergence XXI rate here. This discount is available for a limited time so book soon.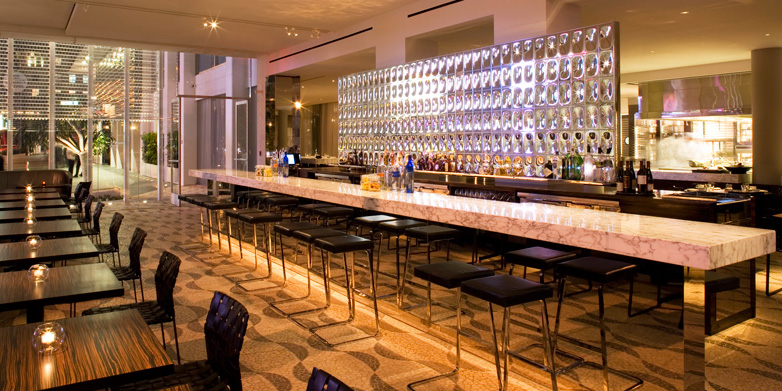 For your comfort and convenience we will operate a Fun Shuttle between Riot House and....

The Venue


We are thrilled that 333 Live will be the scene of our decadent shenanigans. Club 333 is a luxurious 2 story venue with over 60,000 square feet of space of bars, dance floors, lounge areas, spacious restrooms, and outdoor space to enjoy the Downtown LA skyline. 333 has been home to Goths/Industrial events such as Noize Factory, Perversion, LA Bondgae Ball, and Steampunk Los Angeles. Ride the Fun Shuttle from Riot House or enjoy easy private parking directly across the street available all night.