Net.goth
From AltgothicWiki
Many people have attempted to define net.goth, and that's lovely. Here we give you alt.gothic's perspective on things - fuck any pretence at 'objectivity'.
alt.gothic definition
The alt.gothic FAQ says "net.goth n. One (goth) who, having access to usenet, both posts to alt.gothic and wants to be known as a 'net.goth'".
History
While today many people would like to spread the term to include all goths that hang out on the internet, the first use of the term with any serious intention was as a means for the denizens of alt.gothic to identify each other IRL, going hand in hand with the first tshirts, stickers, etc. Amusingly, some amount of consideration was put into whether 'cybergoth' would be a better term - cybergoth now means something completely and entirely different. ("Round here CyberGoth would be mistaken for CyberPunk. CyberPunks are anorak-wearing-startrek-watching-mud-playing-no-lifers. MHO, net.goth would be more 'obscure' (which is good)" - The Grim Reaper, 1993) See above under 'types of goths' for more information about the current usage of 'cybergoth'.
Convergence Bid
For the purpose of putting on a Convergence bid, being a net.goth requires Having Access to Usenet and Knowing How To Use It. Facebook and MySpace just don't cut it. 'Cos we're crusty & old school and shit.
Identification
Various symbols and taglines are used to identify net.goths to one another.
Artwork

Aircrash netgoth page title image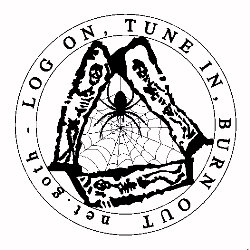 Aircrash "Log On, Tune In, Burn Out" image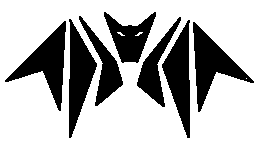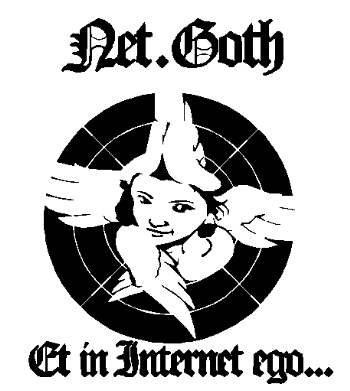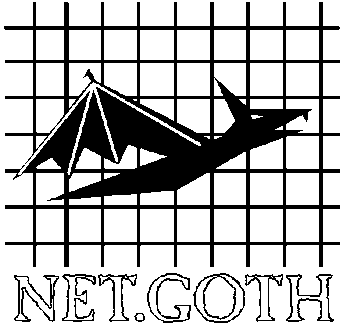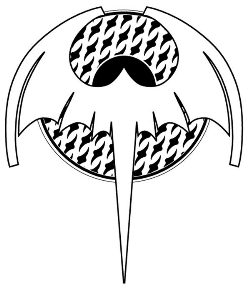 Taglines and Catch-phrases
Nice Boots. Wanna Fuck?
TRENDY BARBIE DOLL IN BLACK
LOG ON. TUNE IN. BURN OUT
HTML and EPHEDRINE
Give me money! Give me sex! Give me food, and net access!

=== Who were they? +++